Executive Leadership and Corporate Governance: Building the Foundation for Excellence
Welcome to Jay Mangalam Cements, where our success is driven by strong leadership and a commitment to corporate governance. As a leading cement manufacturer in Nepal, we take immense pride in the expertise and dedication of our executive team and board of directors. Join us as we delve into the dynamic leadership that shapes our company's vision and approach to sustainable growth.
Sanjay Kumar Agrawal
Managing Director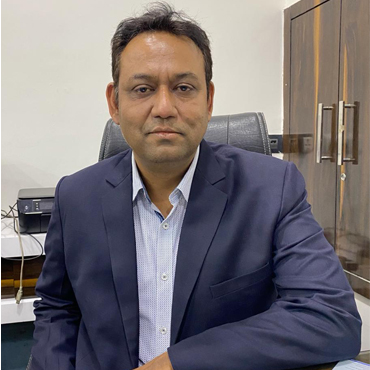 Satish Kumar Agrawal
Chairman
Pashupati Murarka
Board of Director
Meet Our Leaders:
Sanjay Kumar Agrawal – Managing Director:
With a visionary outlook and an unwavering passion for excellence, Sanjay Kumar Agrawal leads Jay Mangalam Cements into a brighter future. His deep understanding of the cement industry and strategic acumen have been instrumental in the company's growth and success. Under his guidance, we have fostered innovation, embraced sustainable practices, and consistently delivered high-quality cement products to meet the diverse needs of our customers.
Satish Kumar Agrawal – Chairman:
As the Chairman of Jay Mangalam Cements, Satish Kumar Agrawal provides invaluable guidance and governance, steering our company towards long-term success. With decades of experience in the cement industry, his insightful leadership ensures that we remain at the forefront of the market, delivering products that not only meet industry standards but exceed expectations.
Pashupati Murarka – Board of Director:
Pashupati Murarka, as a member of our esteemed board of directors, brings a wealth of knowledge and expertise to Jay Mangalam Cements. His strategic insights and commitment to corporate governance help us maintain ethical practices, transparency, and accountability in all aspects of our operations. His extensive experience in various industries further enriches our decision-making processes, aligning them with our core values and commitment to sustainable growth.
Our Approach to Corporate Governance
At Jay Mangalam Cements, we firmly believe that effective corporate governance is the cornerstone of our success. We prioritize transparency, accountability, and integrity in all our dealings, ensuring the highest standards of business conduct. Our board of directors, under the leadership of Satish Kumar Agrawal, plays a crucial role in overseeing corporate affairs, risk management, and strategic decision-making.
We understand the significance of sustainable growth and are dedicated to minimizing our environmental impact through responsible practices. Our commitment to social responsibility extends beyond profit, as we actively contribute to the well-being of our employees, communities, and the environment.
As we continue to flourish, we remain focused on innovation and continuous improvement to deliver cement solutions that shape a stronger and more sustainable future for Nepal. With our esteemed executive leadership and board of directors, Jay Mangalam Cements is poised to lead the way in the cement industry, setting new benchmarks for excellence.
Join us on this remarkable journey as we build a brighter, greener, and more prosperous future together. Learn more about our leadership, values, and commitment to corporate governance as we work tirelessly to achieve new milestones in the construction industry. Together, let's lay the foundation for a better tomorrow.