Building the future with strength and reliability. Trust Jay Mangalam Cements for superior quality and sustainable construction solutions.

Jay Mangalam Cements
Welcome to Jay Mangalam Cements, your trusted source for high-quality cement products in Nepal. With over two decades of experience in the industry, we take pride in delivering excellence and reliability to our valued customers.
At Jay Mangalam Cements, we prioritize the highest standards of quality, utilizing the best-in-class clinkers and advanced manufacturing processes. Our extensive product range includes Rockstrong OPC, Star OPC, Yeti PPC, Gaurav PPC, and many more, designed to meet the diverse needs of various construction projects.
We understand the importance of sustainable construction practices, and our eco-friendly cement options are developed with a focus on reducing environmental impact. With superior strength and durability, our cement is the perfect choice for building strong and long-lasting structures.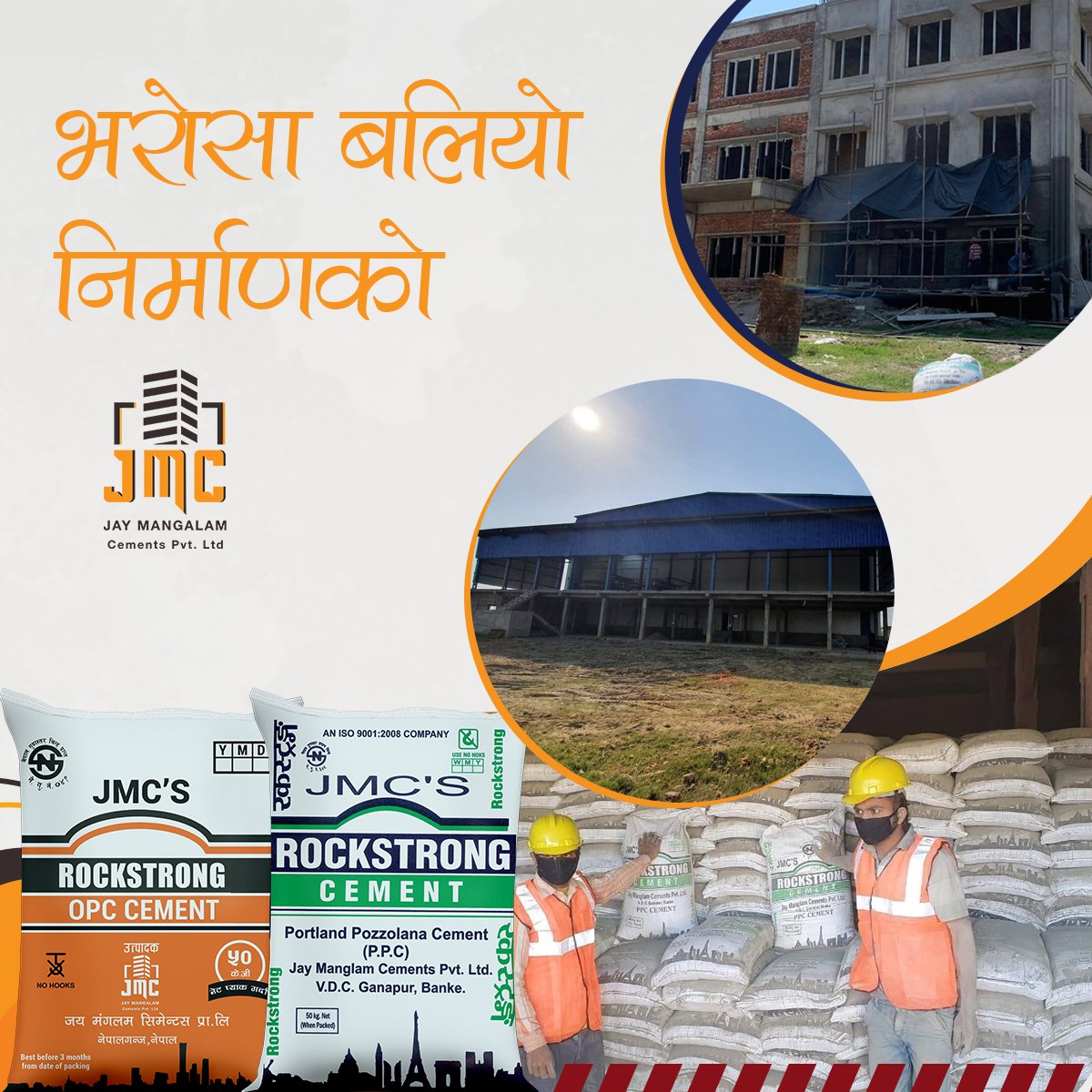 Customer Centric Company
At Jay Mangalam Cements, we are committed to being a customer-centric company that places your satisfaction at the forefront of our operations. We understand that your construction projects require reliable and timely delivery of high-quality cement, and our dedicated team is here to ensure just that. We strive to exceed your expectations by providing exceptional service and meeting your specific requirements with efficiency and professionalism.
As your trusted partner in the construction industry, we believe in building lasting relationships with our customers. We value the trust you place in us and aim to foster long-term connections based on mutual respect, transparency, and reliability. Our goal is not only to meet your immediate needs but also to support your future endeavors, becoming a trusted and reliable resource for all your cement requirements.
When you choose Jay Mangalam Cements, you are choosing a partner dedicated to your success. Trust us for all your construction needs, and together, we can build a better future.