Premium Quality Cement for Your Construction Needs
Quality and Reliability for Every Project
At Jay Mangalam Cements, we are dedicated to providing the finest cement products to meet your construction needs. As a trusted name in the industry, we offer a wide range of cement options, including Portland cement, OPC cement, and PPC cement. Our meticulous testing processes ensure that each batch of cement meets the highest standards of quality before it is used in any construction project. With our specialized equipment and state-of-the-art production facility, we guarantee the durability and reliability of our cement for years to come. Whether you need cement for industrial purposes or concrete applications, trust Jay Mangalam Cements to deliver superior quality at competitive prices.

High-Quality Raw Materials
Our products are crafted from the finest imported raw materials, ensuring the foundation of quality and durability for every structure.

Durability
With a focus on long-lasting durability, our cement solutions are built to withstand the harshest weather conditions, offering enduring performance and minimal maintenance.

Laminated Packaging
Our cement is packaged with precision and care, using laminated materials to protect the contents from moisture and ensure product integrity.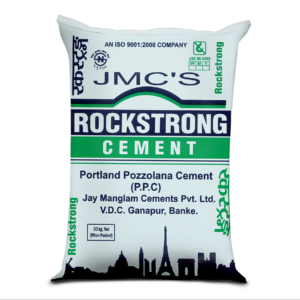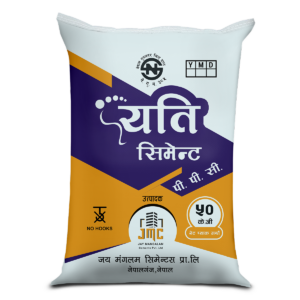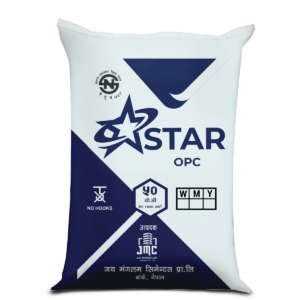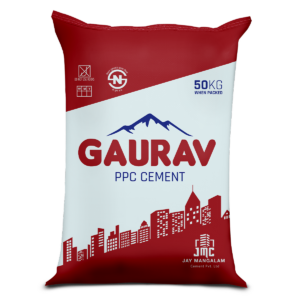 Superior Strength
We pride ourselves on offering cement that provides exceptional strength, ensuring your constructions stand the test of time, even in challenging conditions.

Diverse Range
We offer a diverse portfolio of cement types, including OPC and PPC cements, to cater to various construction needs, making us a one-stop solution for builders.

Timely Delivery
We understand the value of time in construction projects. With our commitment to on-time delivery, you can trust that your materials will be where you need them, precisely when you need them.
NATION FIRST APPROACH
Made in Nepal
Made for Nepal
25
+
Years of manufacturing
Established and producing quality cement since 1999
600
+ Tons
Daily production
High volume of cement production for all your needs
300
+
Employees
Providing employment and jobs in the cement industry of Nepal
Best Cement in Nepal
Get High quality cements from Jay Mangalam Cements
Read the latest from our blog